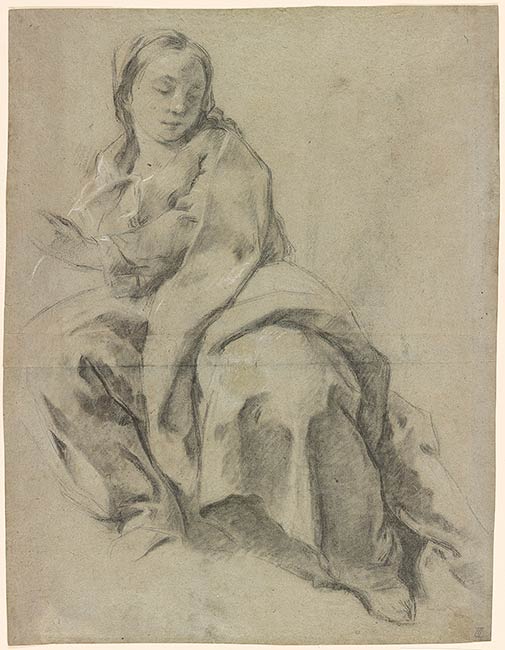 Giovanni Battista Piazzetta
Study of a Seated Woman (the Virgin?). Verso: studies of a figure holding a small crucifix and a bearded man in profile
Black and white chalk, on blue paper; verso: black and white chalk.
18 x 13/16 x 14 1/4 inches (477 x 362 mm)
Purchased on the Sunny Crawford von Bülow Fund 1978.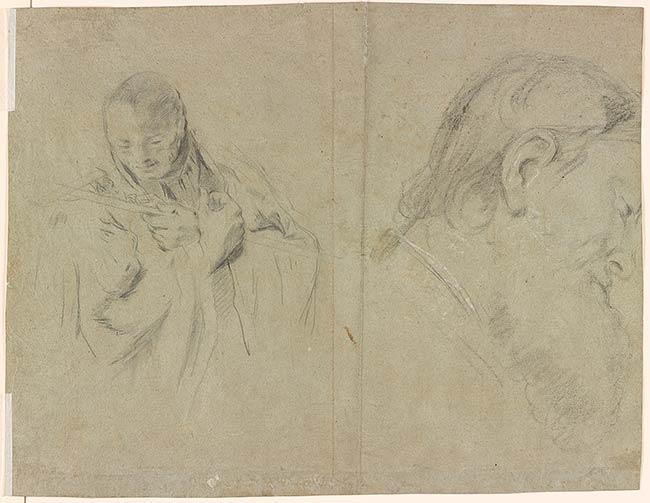 Inscription:
Watermark: indecipherable forms in circle, possibly "P".
Provenance:
Private collection, Venice; Stephen Spector, New York; acquired from private collection, New York.
Associated names:
Spector, Stephen, 1946- former owner.