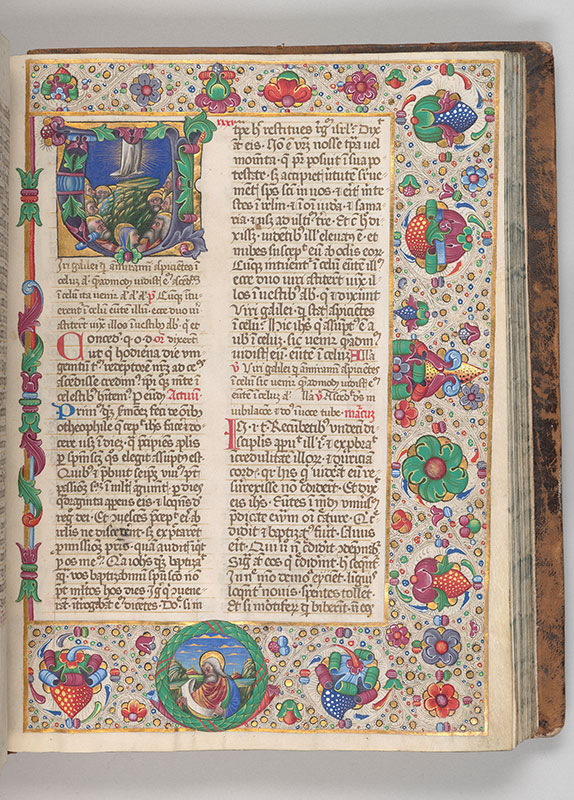 Kálmáncsehi-Liechtenstein codex
Gift of the Trustees of the William S. Glazier Collection, 1984
Page description:
Christ: Ascension -- Nimbed apostles, and Virgin Mary, nimbed, veiled, with joined hands raised, surround a mound from which rises Christ (only lower half of figure shown), emanating rays. Scene in decorated initial U.
Floreate margins, with medallion in lower margin:
Half figure apostle (?), nimbed, holding scroll. Landscape with hills in background. Medallion framed by wreath.