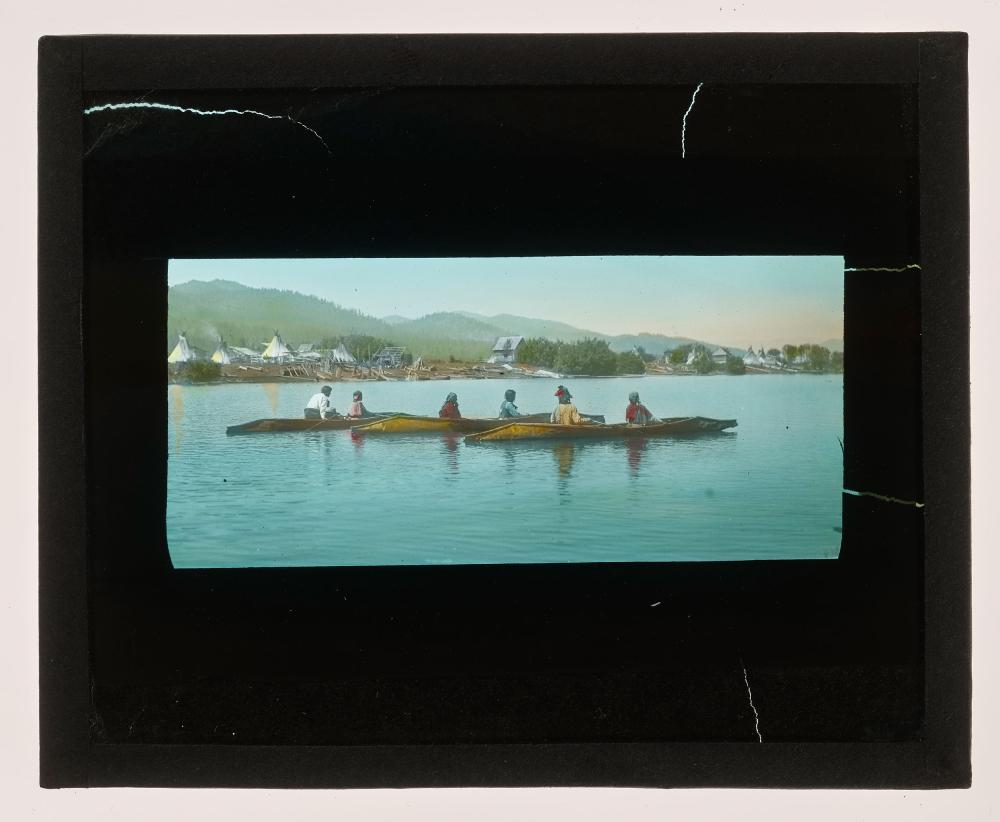 Summary:
Three boats carrying six unidentified people on the Pend d'Oreille river, with a village visible in the distance (Kalispel/Pend d'Oreilles).
Description:
1 lantern slide : photograph on glass, hand colored ; 3 1/4 x 4 inches (lantern slide format)
Inscriptions/Markings:
"10" written next to printed label with red circle along the left of the frame.
Notes:
Title from E.S. Curtis's The North American Indian.
Forms part of a collection of lantern slides by Curtis (ARC 1176).
Bibliography:
Image published in: Edward S. Curtis. The North American Indian (1907-1930), volume 7 (1911), facing page 110, title: "Home of the Kalispel"; copyright: "From Copyright Photograph 1910 by E.S. Curtis".