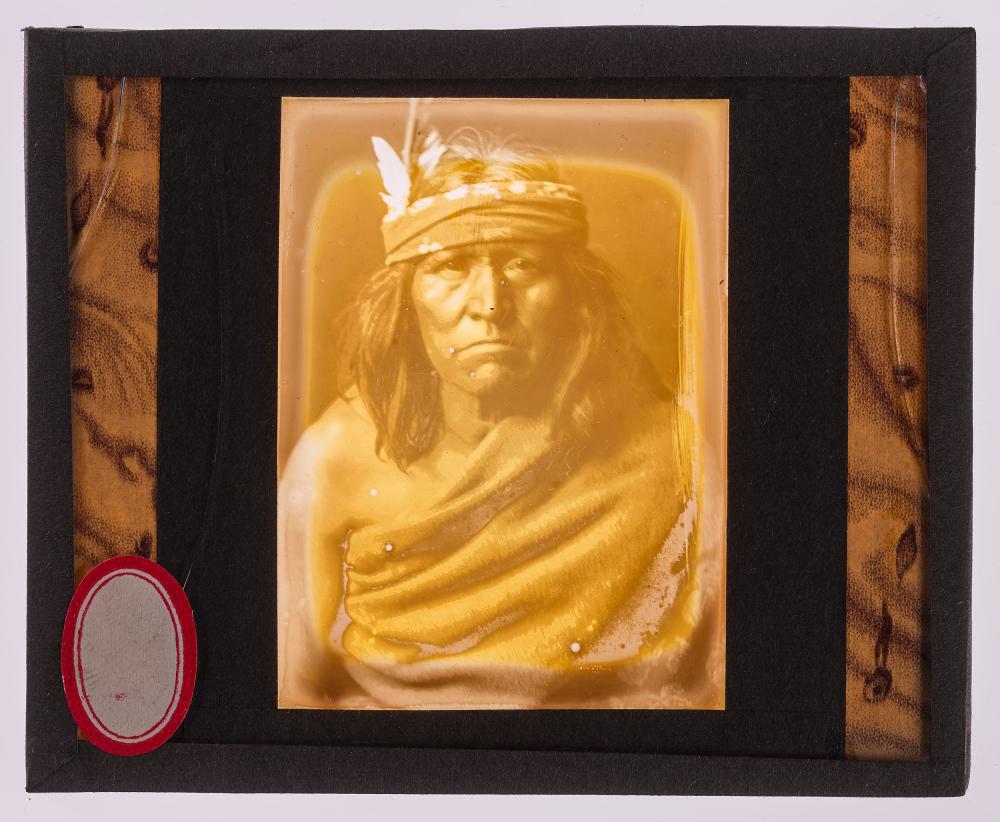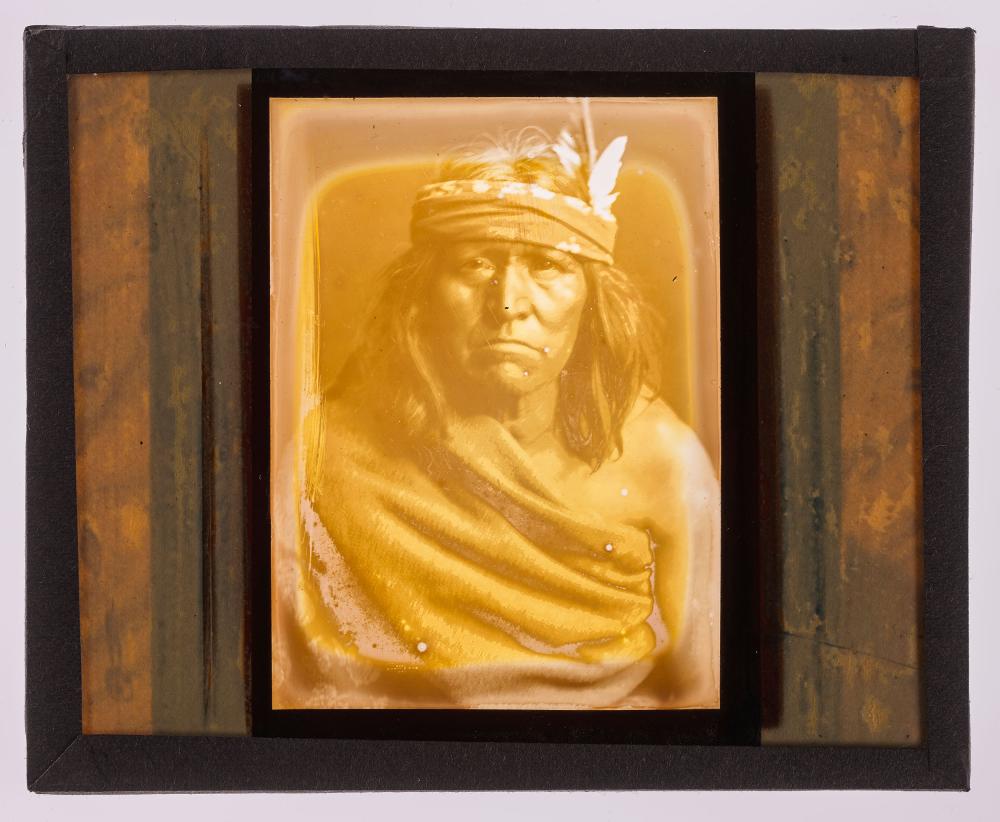 Summary:
Head-and-shoulders studio portrait of Gennetoa, wearing a blanket wrapped around one bare shoulder, facing front (Apache).
Printed/Manufactured:
United States ; ca. 1905-1910
Description:
1 lantern slide : photograph on glass, sepia toned ; 3 1/4 x 4 inches (lantern slide format)
Inscriptions/Markings:
Oval white sticker with red border adhered to slide at lower left.
Notes:
Title supplied by cataloger.
Image also available in the Library of Congress online catalog (viewed May 2021): Edward S. Curtis Collection, LOT 12331, box 1, LC control no. 2001695812; title: Gennetoa the Renegade--Apache.
Forms part of a collection of lantern slides by Curtis (ARC 1176).
Bibliography:
Image published in: Edward S. Curtis. The North American Indian (1907-1930), volume 1 (1907), portfolio 1, plate no. 12; photogravure dated "From Copyright Photograph1903 by E.S. Curtis", title: "Renegade type - Apache".<br>NAA MS 2010-28 National Anthropological Archives, Series 9.1, Edward Curtis negative log books, volume 2, "Indian series", page 6, negative number 120: Gen Netoa the Renegade.