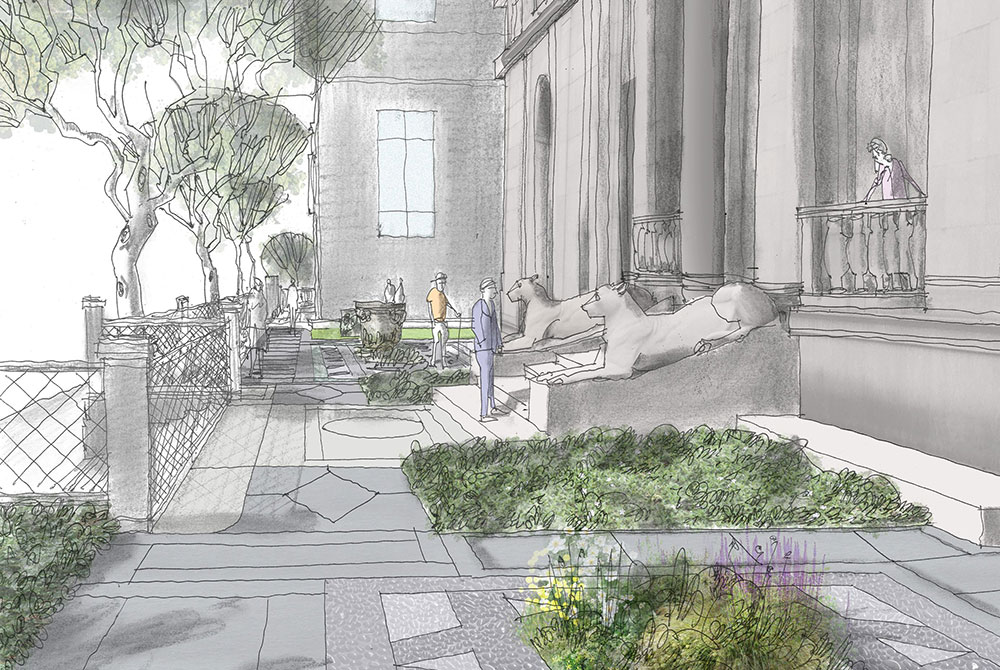 36th Street Garden: Sketch, view towards Annex. Courtesy of Todd Longstaffe-Gowan.
We hope as a Morgan Member, you will always find something to inspire you. Don't miss your chance to see Holbein: Capturing Character, Woody Guthrie: People Are the Song, Gwendolyn Brooks: A Poet's Work in Community, and much more.
Join or renew now to receive 14 months of membership for the price of 12! Join by May 31 and receive an invitation to our Members-Only Garden Opening Days on June 15 and June 16.
Join or renew at the Sustainer level or above for an invitation to a special tour of the new Morgan Garden on June 14.
This offer is valid through June 30, 2022.
For all members, benefits include:
Free admission to the Morgan
Subscription to our e-newsletter
Discounts in the Morgan Shop, Cafe, and Dining Room
Discounted or free tickets to virtual and in-person public programs
Invitations to special Morgan Member events
Invitations to virtual events