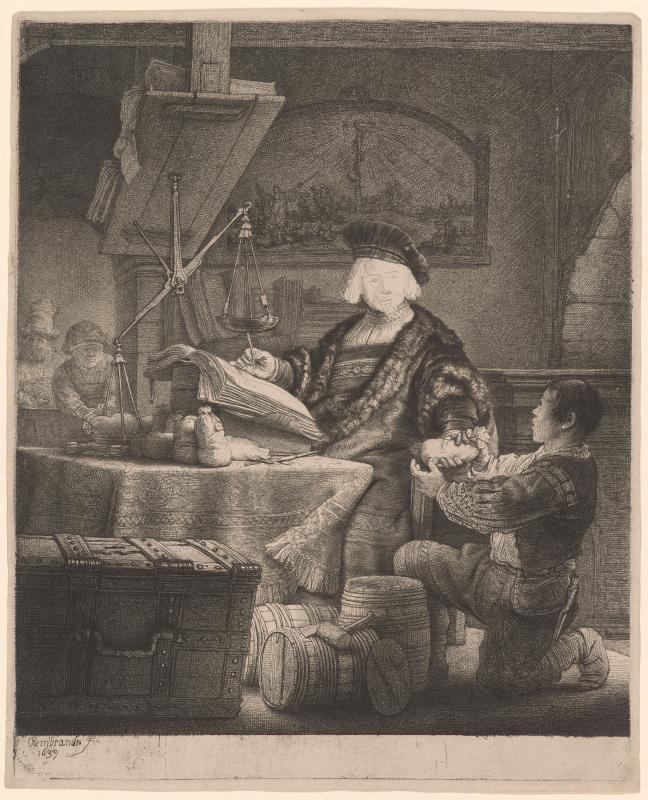 Rembrandt Harmenszoon van Rijn
Jan Uytenbogaert, 'The Goldweigher'
Etching and drypoint on paper.
Provenance:
Jan Six (1618-1700), Amsterdam; Alexandre-Pierre-François Robert-Dumesnil (1778-1864), Paris; Baron Jan Gijsbert Verstolk van Soelen (1776-1845), Hague and Soelen; Henry Brodhurst (ca. 1860), Dale Close and Mansfield; George W. Vanderbilt (1862-1914); from whom purchased by J. Pierpont Morgan in 1905.
Inscription:
Watermark: Fleur-de-lis in shield, surmounted by crown, over letters "WR", (Strasbourg lily), fragment.
Signed and dated lower left, "Rembrandt. f. 1639".
Notes:
The face is only lightly sketched in. (White and Boon)