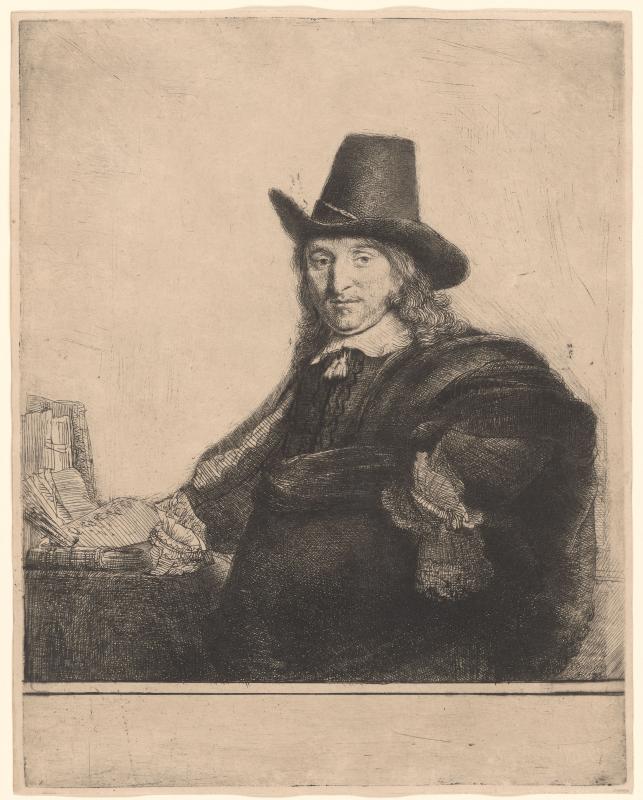 Rembrandt Harmenszoon van Rijn
Etching, engraving and drypoint, printed on Japanese paper, made of two sheets, pasted together.
Provenance:
Jan Baptist de Graaf (1742-1804), Amsterdam; Friedrich Kalle (1804-1875), Cologne and Bonn; Theodore Irwin (1827-1902), Oswego, New York; from whom purchased by J. Pierpont Morgan in 1900.
Inscription:
Signed and dated lower right, "Rembr f 16" (last two digits illegible).
Notes:
Plate tone throughout.
The painting and easel are burnished out, but some of the previous work still remains around the contour of the figure. (White and Boon)