Friday, December 1, 2023, 12:30 PM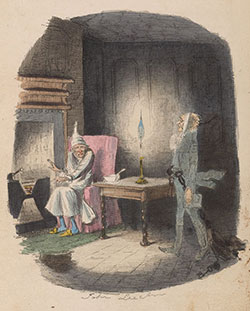 The Holidays are almost upon us! Join the Morgan docents as they take a close look at the 1843 manuscript of Charles Dickens' A Christmas Carol. It has been a holiday tradition for many years to display the original manuscript in Mr. Morgan's library. Join us for a virtual look at this beloved object as well as a discussion of Dickens' life and the history surrounding the book.
Please note that the program will take place online. After registering, participants will receive a confirmation email with instructions on how to participate using Zoom. We ask that you download the app in advance for the best user experience.