Tuesday, December 6, 2016, 1 pm
Tickets:
$15; free for members and students with valid ID. Tickets include free museum admission for the day of program.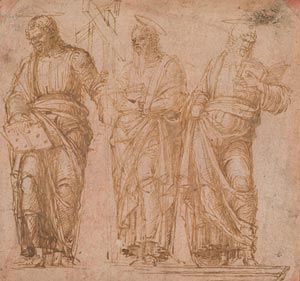 Join John Marciari, Charles W. Engelhard Curator of Drawings and Prints at the Morgan, as he discusses the rise of drawing in Renaissance Europe, ranging from the pattern books of the late middle ages, to the inventive sketching that defined the Renaissance, to the autonomous drawings made as finished works for a new class of connoisseurs and collectors. Works by Andrea Mantegna, Fra Bartolomeo, Albrecht Altdorfer, and Jan Bruegel will be among those studied in the lecture.
This series is made possible by the Franklin Jasper Walls Lecture Fund.