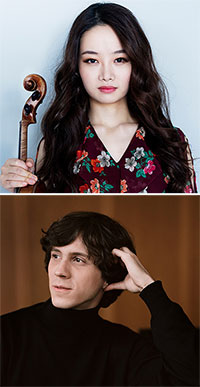 Acclaimed pianist and 2014 Gilmore Artist Award recipient Rafał Blechacz and violinist Bomsori Kim perform select works from their recent album.
Beethoven, Sonata in D Major, Op. 12, No. 1 
Fauré, Sonata No. 1 in A Major, No.1, Op. 13

Debussy, Sonata in G minor

Szymanowski, Sonata in D minor, Op. 9
The collection display Beethoven 250 will be open at 6:30 PM for concert attendees.
Wednesday, April 22, 2020, 7:30 PM
Tickets:
$40; $30 for Morgan Members