Thursday, February 13, 2020, 7:30 PM
Tickets:
$35; $25 for Morgan Members; $10 for children 12 and under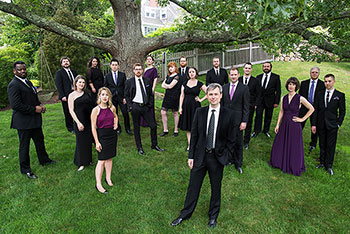 Skylark Vocal Ensemble
Skylark Vocal Ensemble and storyteller Sarah Walker present a whimsical program inspired by classic fairy tales by the Brothers Grimm and Hans Christian Andersen. The evening pairs the stories of "Snow White" and "The Little Mermaid" with music by Ralph Vaughan Williams, Francis Poulenc, Thomas Tallis, Hildegard von Bingen, Veljo Tormis, Leonard Bernstein, and Morten Lauridsen, among other composers. Once Upon a Time is a one-of-a-kind 'choral-theatrical' experience that brings music and fantasy to life in a whole new way!