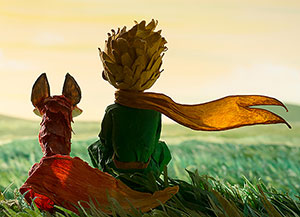 Director: Mark Osborne
(2015, 108 minutes)
From Mark Osborne comes the first-ever animated feature film adaptation of Antoine de Saint-Exupéry's iconic masterpiece, The Little Prince. In this award-winning film the Aviator introduces a girl to a world where she rediscovers her childhood and learns that it's human connections that matter most. A talk (at 1 pm) by the director, Mark Osborne, precedes this special screening.
Exhibition-related films are free with museum admission.
Advance reservations for members only. Tickets are available at the Admission Desk on the day of the screening.