Thursday, November 17, 2016, 7 pm
This semi-staged performance includes a range of music (classical, jazz, cabaret), and readings from the World War I period, featuring American, French, Flemish, and German composers and writers. Artists include soprano An De Ridder, mezzo-soprano Katarina Van Droogenbroeck, actor/baritone Matthew Patrick Morris, and pianist Katya Mihailova. Music of Debussy, Charles Ives, and Irving Berlin, among others. Directed by Edwin Cahill. Presented with the General Representation of the Government of Flanders to the USA. Reception follows.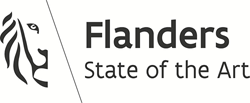 The exhibition Hans Memling: Portraiture, Piety, and a Reunited Altarpiece will open at 6 pm for concert attendees.