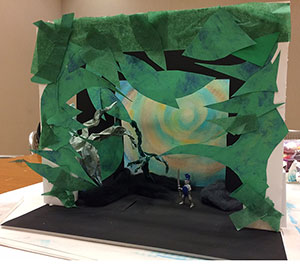 Through the works of Maurice Sendak and Giuseppe Verdi, find out what it takes to put on a show—from sets and costumes to music, and more! After viewing the exhibition Drawing the Curtain: Maurice Sendak's Designs for Opera and Ballet with composer and educator Ben Moore, construct a theater model while experiencing the music of composers including Mozart and Verdi.
Appropriate for children ages 6–14
The program consists of a thirty-minute exhibition experience followed by a ninety-minute art-making activity. Materials included.
Saturday, September 21, 2019, 11 a.m.–1 p.m.
Tickets:
$20; $15 for Morgan members.
Each ticket is valid for one child and up to two adults; for each child thereafter, an additional ticket is required.