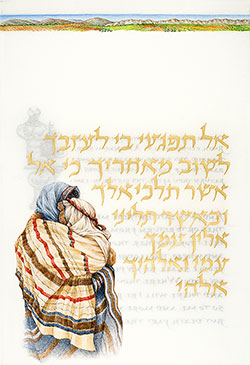 Barbara Wolff and Roger Wieck
The Book of Ruth: Medieval to Modern is an exhibition that juxtaposes the new with the old. It presents the Joanna S. Rose Illuminated Book of Ruth, designed and illuminated by New York artist Barbara Wolff between 2015 and 2017, alongside twelve medieval manuscripts illustrating the book of Ruth dating from the twelfth to the fifteenth century. Join Roger Wieck, Melvin R. Seiden Curator and Department Head of Medieval and Renaissance Manuscripts, and artist and illuminator Barbara Wolff as they discuss both Wolff's contemporary work and the ancient historic traditions.
The exhibition The Book of Ruth: Medieval to Modern will be open at 5:30 for program attendees.
Tuesday, March 10, 2020, 6:30 PM
Tickets:
$20; $15 for Morgan Members; free for students with a valid ID.