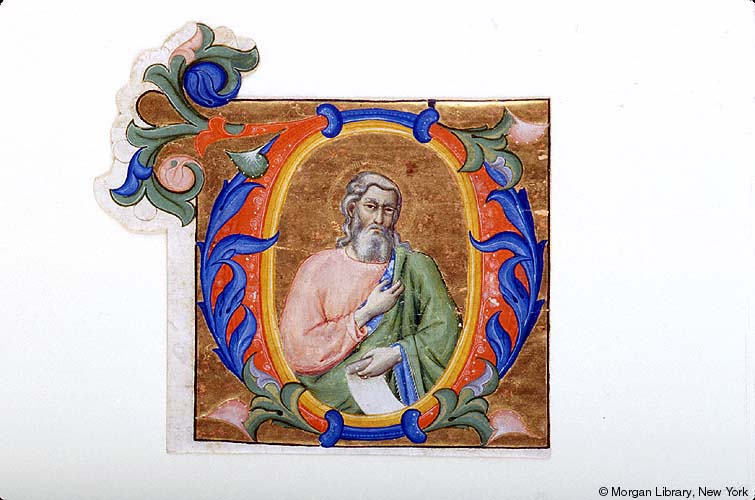 Created:
Florence, Italy, 1392-1399.
Credit:
M.653.1-5: Purchased by J. Pierpont Morgan (1837-1913) in 1909.
Description:
5 leaves, matted : vellum, ill. ; 590 x 400 mm
Provenance:
Made at Santa Maria degli Angeli Monastery in Florence, probably during the abbacy of Paolo Venier (who became abbot in 1392) for the Monastery of San Michele a Murano. M.653.1-5: Bromley-Davenport Collection; his sale (London, Sotheby's, May 10, 1907, lot 181) to Quaritch; purchased from Quaritch May 6, 1909 by J. Pierpont Morgan (1837-1913); J.P. Morgan (1867-1943).
Notes:
5 of 23 cuttings from a gradual (MS M.478.1-17, MS M.653.1-5, M.718); written and illuminated in Florence, Italy, in the monastery of Santa Maria degli Angeli, between 1392 and 1399.
Decoration: 5 large historiated initials and marginal vinescroll with historiated vignettes.
Artist: Silvestro, dei Gherarducci.
Scribe: according to Vasari, written by Don Jacopo (Giacobbo de Francesco).
Musical notation: on all folios, recto and verso, 4-line staves with square notes and accompanying text.