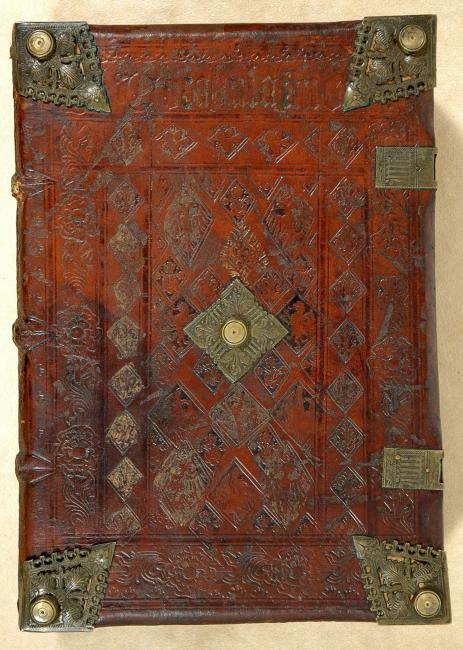 Published:
Lyons : Petrus Ungarus (Pierre Hongre), 1482.
Notes:
Checklist enter this item under Petrus of Hungary as printer.
Checklist: "Cl III 329-330."
For the attribution of the De arte punctandi to Guillaume Fichet rather than to Johannes de Lapide, see E. Beltran in Scriptorium, 39 (1985) 284-91 (Hillard 1733).
Binding:
Contemporary blind-stamped calf, probably bound in Nuremberg, with tools attributed to several shops including Artischocke III, EBDB w002634, and Pelikan, EBDB w002621, in the Einbanddatenbank online (consulted September 29, 2009).