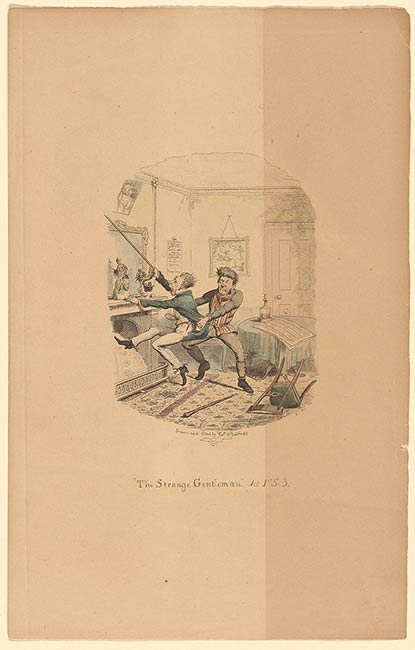 Bequest of Gordon N. Ray, 1987.
Provenance:
From the library of Gordon N. Ray. NNPM
Notes:
Etched frontispiece illustration for Charles Dickens' comic burletta, "The Strange Gentleman"; evidently drawn and etched by the artist following the publication in 1871 of a facsimile edition of the 1837 edition by Chapman and Hall, with the etched frontispiece by Pailthorpe sold separately and therefore not present in all copies of this publication.
Etching accompanies the original drawing by the artist for this illustration (see 1986.1908). NNPM
Summary:
Print shows Tom (?) seizing the Strange Gentleman by the coattails, as the latter struggles and brandishes his cane.