Giovanni Battista Piranesi
Sketches for Chimneypieces and a Candelabrum
Black chalk, pen and brown ink, on paper with strip along upper left removed.
20 inches (508 mm); 17 5/16 x 25 inches (455 x 635 mm)
Bequest of Junius S. Morgan and gift of Henry S. Morgan.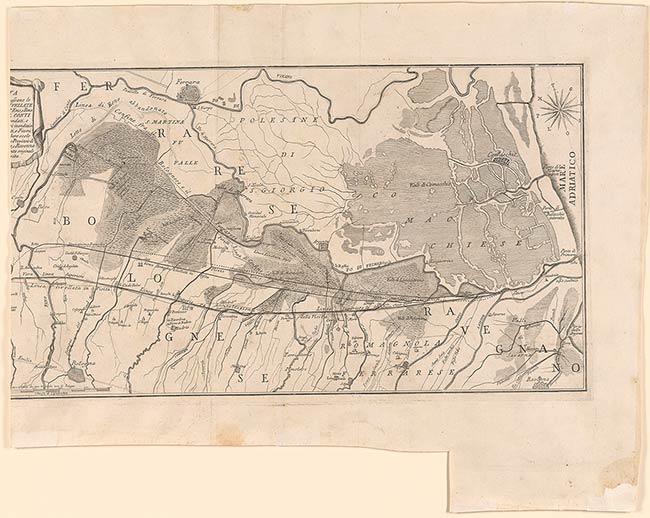 Inscription:
Inscribed at right with computations, in pen and brown ink; at top, "alabastro / marmo / alabastro / porfido // camino // due compagni // gola // medusa"; at bottom, "B bianco // a porfido // medusa // cigno" cerrula (?)".
Watermark: Fleur-de-lis inside circle, surmounted by V, centered on chain line.
Provenance:
Mrs. J. P. Morgan, New York; by descent to her sons Junius S. Morgan, Princeton and Paris (no mark, see Lugt 1536) and Henry S. Morgan, New York.
Bibliography:
Stampfle, Felice. Giovanni Battista Piranesi, Drawings in the Pierpont Morgan Library. New York : Dover, 1978, no. 92, repr.
Notes:
Piranesi seems to have filled large sheets of paper with his sketches of chimneypieces and candelabra, but most of these sheets were later cut into fragments to isolate the individual designs; this is a rare example of a sheet surviving largely intact, with seven chimneypieces, sketches of individual motifs, and a candelabrum. While there is much on this sheet that seems familiar from the plates of the Diverse Maniere, none of the chimneypieces, nor the candelabrum, relates directly to any of the published plates.
The drawing is on the reverse of a map of northern Italy, which Carolyn Yerkes has recently identified as a plate that accompanied Pio Fantoni's "Della Inalveazione de' Fiumi Del Bolognese, e Della Romagna," published in Rome in 1766 by the Pagliarini brothers, who had published Piranesi's "Prima Parte." Most copies of the map are folded many times in order to be inserted into the back of the book; Piranesi evidently received a copy of the map from the Pagliarini before that happened.
Associated names:
Morgan, Jane Norton, 1868-1925, former owner.
Morgan, Junius Spencer, 1892-1960, former owner.
Morgan, Henry S. (Henry Sturgis), 1900-1982, former owner.