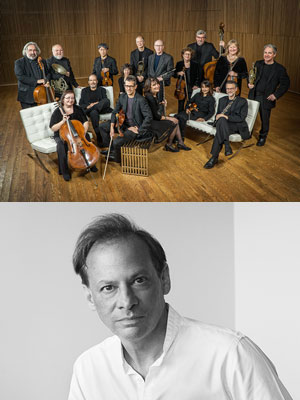 St. Luke's Chamber Ensemble
Facets of Schubert
A three-concert festival exploring Franz Schubert through the lens of some of his best-loved chamber music works.
III. Octet with Readings by Adam Gopnik
Octet in F Major, D. 803
Essays and Readings
The music of Schubert's Octet is paired in dialogue with one of New York's most distinctive literary voices, Adam Gopnik, a great fan of the composer. Between movements of the Octet, Gopnick will read an original narrative about the intersection of music and life. Conversation with the author follows each performance.
Wednesday, June 21, 7:30 pm
Series tickets:
3 concerts: $140; $110 for members.
Tickets to these concerts may be ordered only by calling the Orchestra of St. Luke's at 212.594.6100 or visiting oslmusic.org.