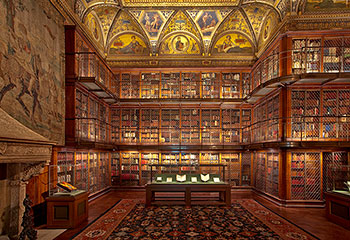 Rush Hour Music In Mr. Morgan's Library
This new "rush hour" series features celebrated artists performing Baroque to contemporary chamber music and jazz in the intimate and sumptuous surroundings of Mr. Morgan's Library. All concerts last approximately one hour. 
CelloX4—The Art of Fugue 
In a rare collaboration between four reputed cellists, explore J. S. Bach's The Art of Fugue as well as chorales, pastorale, and Astor Piazzolla's Fuga y misterio.
Tuesday, February 27, 6:30 pm
Tickets:
$25; $20 for members. Seating is limited.