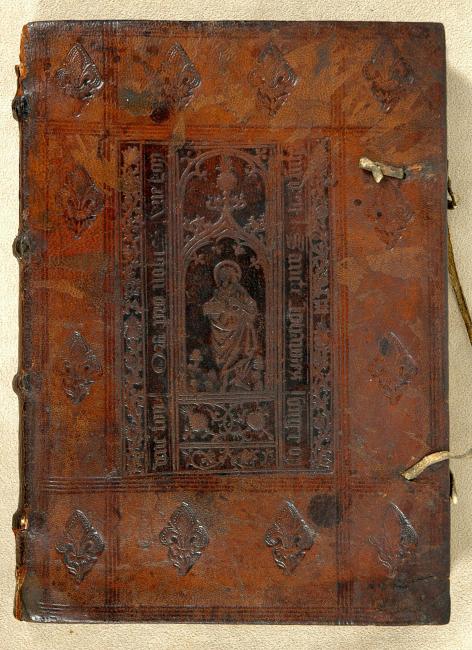 Published:
Paris : Johann Philippi de Cruzenach, 27 Mar. 1495.
Notes:
Issued with Petrus Bertrandi: Libellus de iurisdictione ecclesiastica (Goff B516).
ISTC note: PML (2).
Binding:
Parisian panel-stamped binding, ca. 1500-1510. Brown calf over pasteboard, panel-stamped with added small tooling: remains of two pairs of ties on fore-edge; edges stained light brown. 24 x 17 x 2 cm.