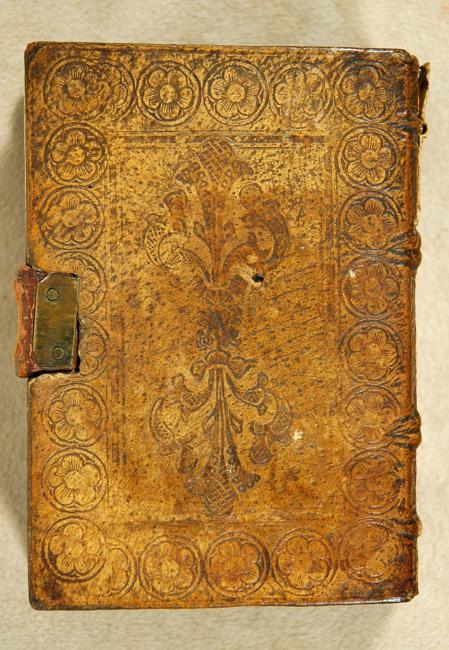 Published:
[Leipzig] : Martin Landsberg, [between 1492 and 1496]; [after 1492]
Notes:
Dated between 1492 and 1496 in CIBN, after 1492 by Goff. The format is 16⁰ in CIBN.
ISTC note: PML (- 1st tract).
Binding:
Contemporary German blind-tooled pigskin, probably bound at Regensburg, with tools similar to those assigned to the Regensburg Blüte dreiteilg frei workshop, EBDB w000009, in the Einbanddatenbank online (consulted on May 4, 2010). Cf. Kyriss 138.