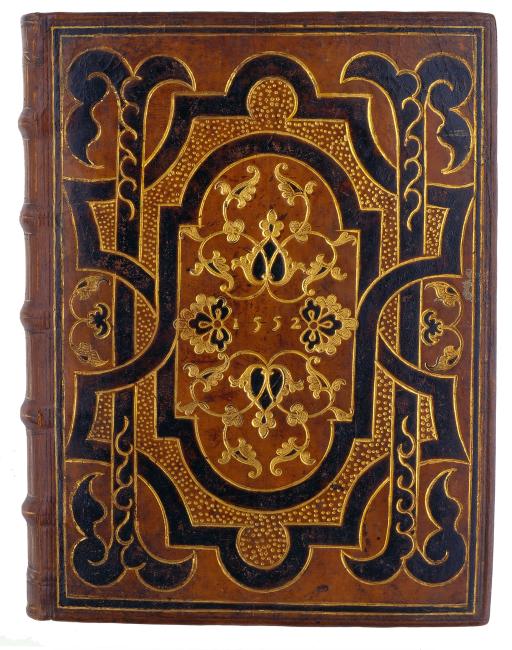 Published:
Excusumque fuit Gippeswici [Ipswich] in Anglia : Per Ioannem Ouerton ..., 1548.
Description:
[12], 255, [1] leaves : ill. ; 21 cm.
Notes:
Imprint from colophon, folio 248 recto; actually printed at Wesel by Derick van der Straten (Theodoricus Plateanus), whose imprint appears on the t.p. of a variant issue, cf. STC 1296.
Binding:
Bound in brown calf, gold-tooled, with black-painted strapwork, dated 1552, by Thomas Wotton's Binder C (who bound another copy with Wotton's arms, formerly in the Breslauer collection).
Provenance:
Thomas Wotton; bookplate of James Bindley and with a note in his hand; from the library of William Beckford and sold with his library at the Hamilton Palace Sale, 30 June 1882, lot 533; later deposited in the Bodleian Library by the trustees of Lord Astor's book settlement.