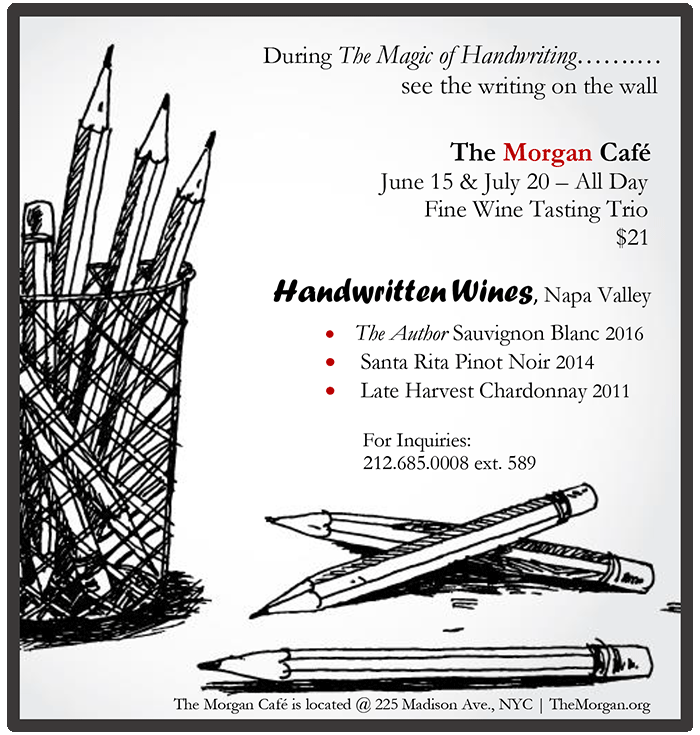 Not a member? Join today to enjoy this discount and many other benefits! Contact us at 212-590-0322 or join online.
---
The Morgan offers two dining options for visitors. Please call (212) 683-2130 or (212) 685-0008 ext. 589 for reservations to the Dining Room or use the form above. Museum admission is not required to visit the Morgan Café or Dining Room.
Morgan Dining Room:
The Morgan Dining Room's menu draws inspiration from early-twentieth-century New York City cuisine. Guests dine in the original Morgan family dining room, located in the restored nineteenth-century brownstone.

Hours:
Tuesday–Friday noon to 2:30 p.m.
Saturday–Sunday 11 a.m. to 2:30 p.m.
Closed Tuesday, July 4, 2017.
Menus:
Image credits:
Above: The Morgan Café. Photography by Graham S. Haber, 2014.
Below: The Morgan Dining Room, photo by Adrian Wilson.