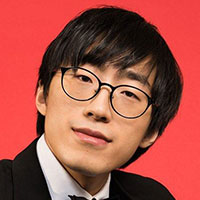 Young Concert Artists
This popular lunchtime series features some of the most exciting young musicians performing today.
Schumann, Fantasiestücke, Op. 12
Bach, Partita No. 3 in A minor, BWV 827
Stravinsky, Three Movements from "Petrushka"
Music-making that enraptured his audience… and drew us into his world with his fascinating performance. – OBERON'S GROVE (NEW YORK)
Thursday, January 28, 12 PM
Tickets:
Sale date to be announced.