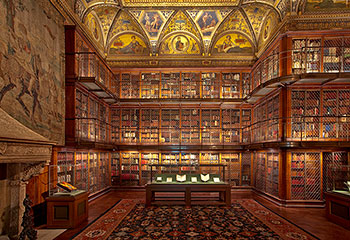 Rush Hour Music In Mr. Morgan's Library
This new "rush hour" series features celebrated artists performing Baroque to contemporary chamber music and jazz in the intimate and sumptuous surroundings of Mr. Morgan's Library. All concerts last approximately one hour.  


Beyond Bebop: Jazz, Classical, and the Third Stream
Members of the Chamber Orchestra of Philadelphia
Works by Ravel, Daniel Schnyder, Terry Riley, Dirk Brosse, and Adam Vidiksis, for clarinet, violin, cello, and electronics.
SOLD OUT
Tuesday, January 30, 2018, 6:30 pm