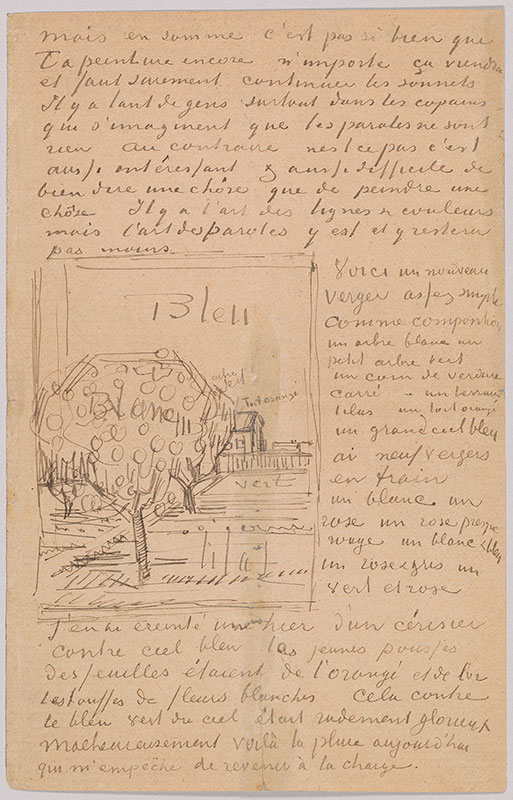 Autograph letter signed : Arles, to Émile Bernard, [1888 Apr. 19].
13.3 x 20.7 cm (5 1/4 x 8 1/8 inches)
Thaw Collection, given in honor of Charles E. Pierce, Jr., 2007.
Provenance:
Émile Bernard, until at least 1926; acquired by Baroness Marianne Goldschmidt-Rothschild (née Friedländer-Fuld), 1929 or earlier; by descent to her heirs, 1973; purchased by Eugene V. and Clare E. Thaw, New York, 2001 or 2003.
Notes:
One of a group of 22 surviving letters from Van Gogh to Bernard from December 1887-November 1889, 19 of which are in the Morgan's collection (MA 6441).
Illustrated with a sketch: Orchard and house with orange roof (7.5 x 9.2 cm, 3 x 3 5/8 inches)
Written on one folded sheet, now separated into two sheets.