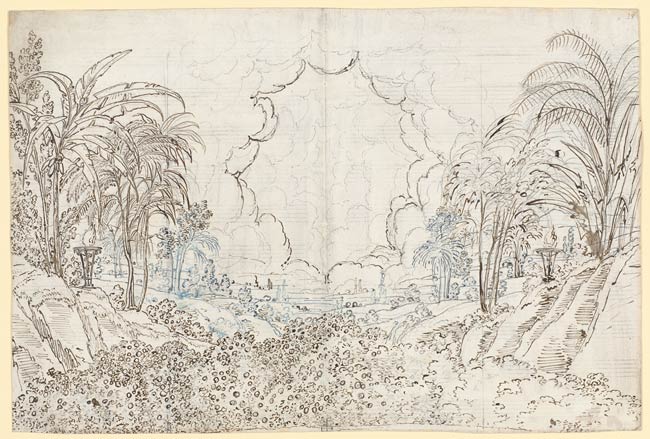 Backdrop with Tropical Landscape and Clouds
Pencil, with brown and blue ink, on a white prepared ground.
10 5/8 x 17 7/8 inches (269 x 455 mm)
Gift of Mrs. Donald M. Oenslager, 1982.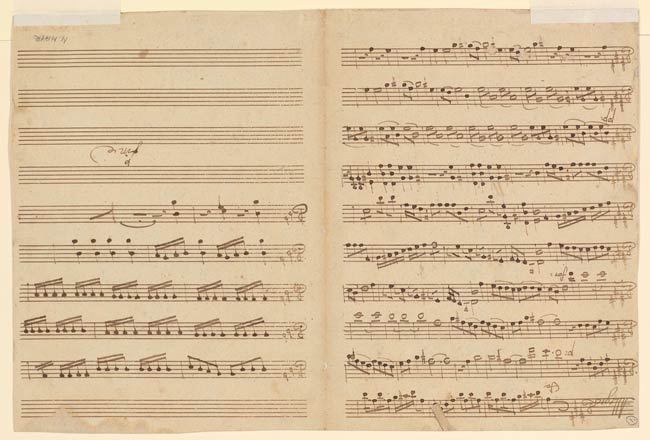 Provenance:
Michael Mayr (1796-1870); Marianne Fajt (d. ca. 1955); Helene Seiferheld; acquired in 1962 by Donald M. Oenslager.