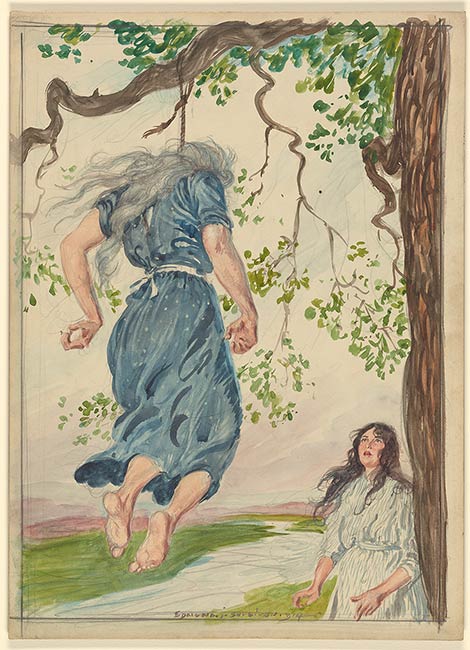 Watercolor over graphite, on illustration board.
14 7/16 x 10 7/16 inches (366 x 265 mm)
Bequest of Gordon N. Ray, 1987.
Inscription:
Signed and dated at bottom, "Edmund J. Sullivan. 1914".
Provenance:
From the library of Gordon N. Ray.
Notes:
Title from published caption list.
Original watercolor drawing by E.J. Sullivan for an illustration for George Borrow's Lavengro, the scholar, the gypsy, the priest. London : T.N. Foulis, 1914, p. 512.
Summary:
Drawing shows the body of an old woman hanging from the branch of a tree, as a girl stands below gazing up at her.