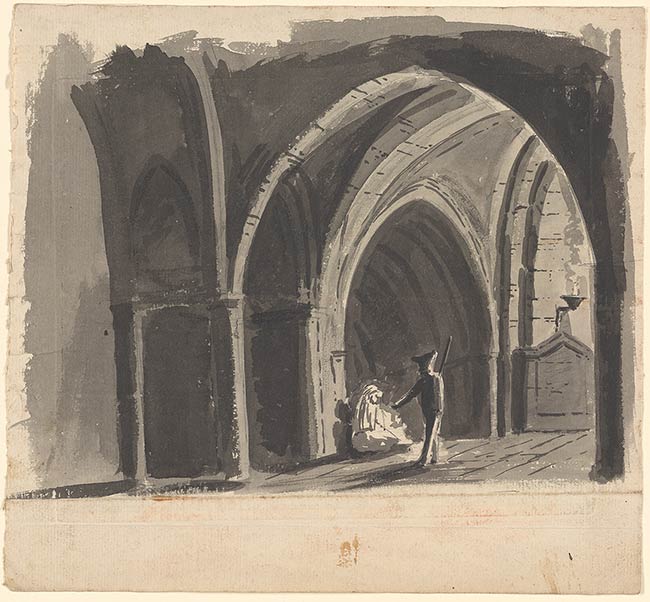 The crypt with two figures in the center of a scene. Verso: A gothic hall--see also VIII-H-4, VIII-H-5b
Gray wash, on paper (engraving). Verso: Engraving.
8 3/4 x 10 3/4 inches (273 x 222 mm)
Gift; Mrs. Donald M. Oenslager; 1982.
Provenance:
Michael Mayr (1796-1870); Marianne Fajt (d. ca. 1955); Scholz; acquired in 1951 by Donald M. Oenslager.