3 3/4 x 6 inches (95 x 150 mm)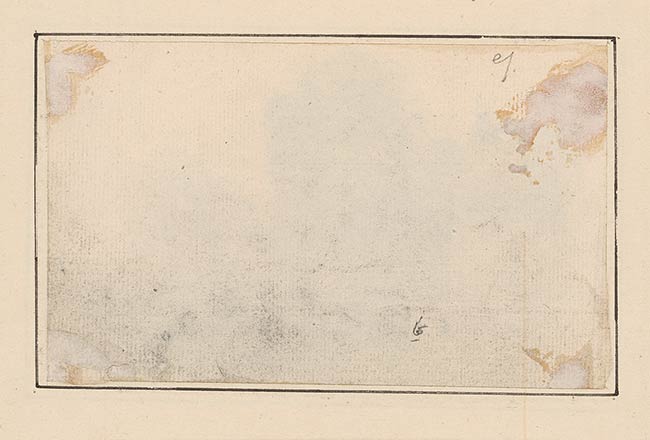 Bibliography:
Reynolds, Graham. The early paintings and drawings of John Constable. New Haven ; London : Yale University Press, 1996, no. 09.74 (with title: A house amidst trees)
Notes:
Watermark: fragment of a medallion.
On same mat as III, 45i; both were removed from the Library's copy of Charles Robert Leslie's "Memoirs of the Life of John Constable", London, Medici Society, 1937.
Associated names:
Ray, Gordon Norton, 1915-1986 former owner.
Leslie, Charles, 1650-1722. Memoirs of the life of John Constable, R.A.