Pen and brown ink and wash, over graphite, on paper.
7 3/16 x 8 1/16 inches (183 x 205 mm)
Purchased by Pierpont Morgan (1837-1913) in 1909.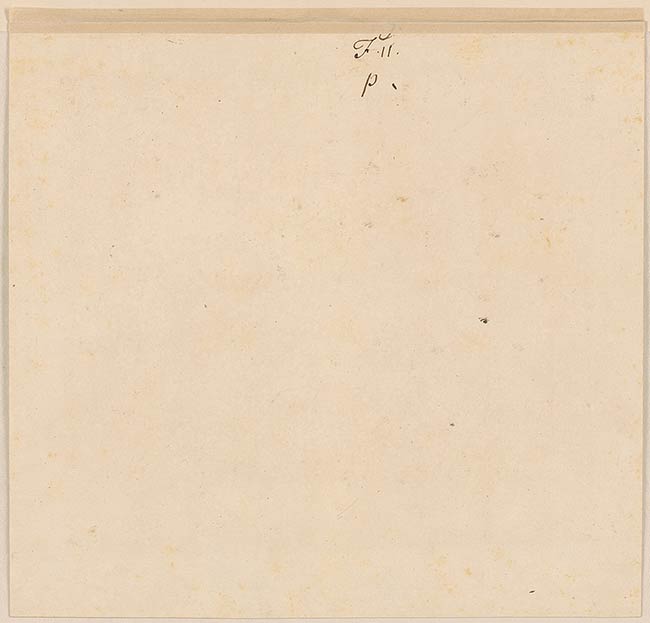 Inscription:
Inscribed on the old Richardson mount, at lower center, in brown ink, "Oestaden".
Watermark: none visible through lining.
Provenance:
Jonathan Richardson, Sr. (1665-1745), London (fragment of his pressmarks on the verso of the mount, in brown ink, "J / F.11 / P"; Lugt 2183); his sale, London, Mr. Cock, 22 January-8 February (actually Wednesday, 11 February), 1746-7 [sic], lot (as van Ostade to Bouverie); John Bouverie (c. 1723-1750), Betchworth, Surrey (Lugt 325); his sister Anne Bouverie (d. 1757), Betchworth; her husband, John Hervey (d. 1764), Betchworth; his son Christopher Hervey (d. 1786), London and Betchworth; his spinster aunt, Miss Elizabeth Bouverie (d. 1798), Teston, Kent; bequeathed by her to her childhood friend's husband, Sir Charles Middleton, later 1st Baron Barham (1726-1813), Teston; his son-in-law, Sir Gerard Noel, 2nd Baron Barham (1759-1838); his son, Charles Noel, 3rd Baron Barham and later 1st Earl of Gainsborough (1781-1866), Exton Park, Oakham; his anonymous ["Bouverie"] sale, London, Christie's, 20 July 1859, lot 104 (as van Ostade to "Hogarth" for £0.6.0); Charles Fairfax Murray (1849-1919), London and Florence; from whom purchased through Galerie Alexandre Imbert, Rome, in 1909 by Pierpont Morgan (1837-1913), New York (no mark; see Lugt 1509); his son, J. P. Morgan, Jr. (1867-1943), New York.
Bibliography:
Collection J. Pierpont Morgan : Drawings by the Old Masters Formed by C. Fairfax Murray. London : Privately printed, 1905-1912, III, 194, repr.
Notes:
The drawing is a study for the artist's painting of c. 1638-40 in the Museum Mayer van der Bergh, Antwerp.
Associated names:
Heemskerck, Egbert van, 1634 or 1635-1704, Formerly attributed to.
Richardson, Jonathan, 1665-1745, former owner.
Bouverie, John, 1722 or 1723-1750, former owner.
Bouverie, Anne, -1757, former owner.
Hervey, John, -1764, former owner.
Hervey, Christopher, -1786, former owner.
Bouverie, Elizabeth, -1798, former owner.
Middleton, Charles, Sir, 1726-1813, former owner.
Noel, Gerard Noel, Sir, 1759-1836, former owner.
Gainsborough, Charles Noel, Earl of, 1781-1866, former owner.
Murray, Charles Fairfax, 1849-1919, former owner.
Morgan, J. Pierpont (John Pierpont), 1837-1913, former owner.