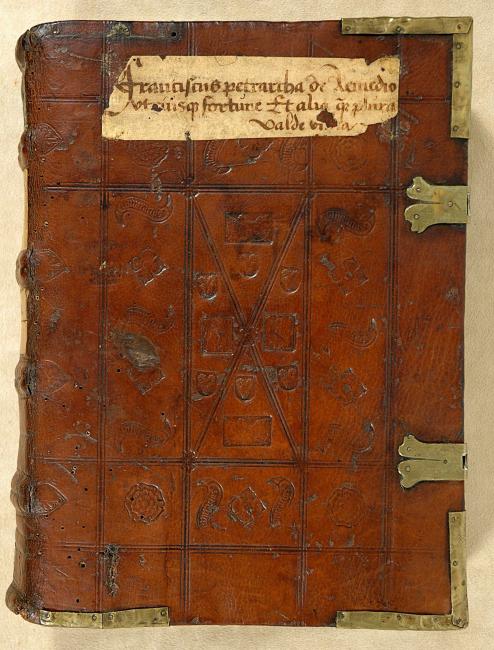 Published:
[Strasbourg] : [Heinrich Eggestein?], [not after 1474]
Description:
[194] leaves ; 29 cm (fol.)
Notes:
BMC and Goff assign the printing to Conrad Fyner, Esslingen. The printer was first distinguished by Scholderer in Gutenberg-Jahrbuch (1950), p.168, where he assigns it to the Printer of the 1472 Aquinas 'Summa'; reprinted in Fifty Essays, pp.224-28. Ohly (Gutenberg Jahrbuch, 1962) argues for Heinrich Eggestein as printer; CIBN P-162 and Bod-inc P-169 also assign doubtfully to Eggestein.
Printed in type 96G.
Copy sold in Stuttgarter Antiquariat 134 (1986), Nr. 14 rubricated in 1474 (see GW).
Collation: [1-5¹⁰ 6¹²⁽¹⁺²⁾; 7¹⁰ 8¹²⁽⁷⁺¹⁾; 9-12¹⁰ 13¹²; 14-16¹⁰ 17⁸ 18¹⁰ 19⁴]: 194 leaves, leaves [8]/1, [13]/3, and [19]/3-4 blank.
Chancery folio (27.5 x 20.7 cm).
Quire [19] (index) sometimes bound first (Bodleian and PML copies).
PML Checklist assigns to Esslingen: Fyner, ca. 1475 but with a note to switch to "Strassburg: anonymous (but possibly Eggestein)." ChL number based on Esslingen/Fyner attribution.
PML copy with index (quire [19]) bound first.
PML volume includes three manuscripts texts on 12 quires at end.
Binding:
Contemporary blind-tooled calf over wooden boards (29 x 21 cm) by Pancracius Hochberg (a.k.a. Pancratius) in Basel (EBDB w000061; Kyriss 57). 2 clasps, straps wanting, and brass corner strips. Plain paper pastedowns; decorative endbands. Manuscript title label: "Franciscus petrarcha de Remedio utriusq[ue] fortune Et alia q[uam] plura valde v[?]ia." 4 spine labels: 2 gilt-stamped leather title labels, a paper label "Sine Anno. Seac: XV.," and a partially-removed gilt-stamped leather label (former shelf mark?).
Provenance:
Füssen, St. Mang (Benedictines), early sixteenth-century(?) inscription, "S. Magni in Fuessen," (front pastedown and leaf [1]/1r of PML 35456.1); Pierpont Morgan Library, booklabel (front pastedown), purchased from E.P. Goldschmidt & Co., April 1939.