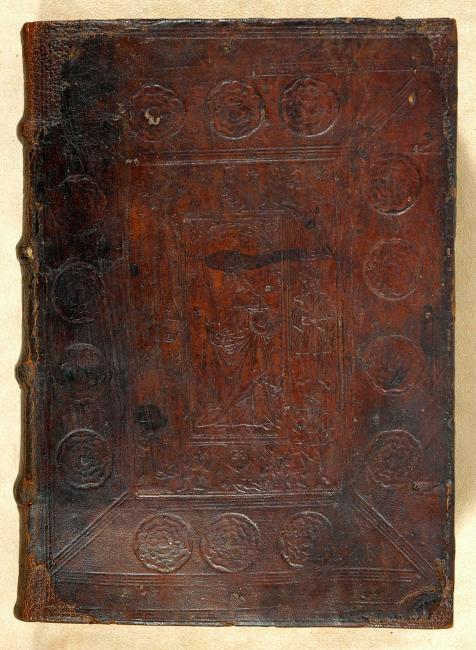 Published:
Basel : Johann Amerbach, 1496.
Notes:
In some copies leaves 57-60 are bound after leaf 192.
Includes the Ydiota de vera sapientia of Nicolaus de Cusa, wrongly ascribed to Petrarca (E. P. Goldschmidt; Medieval texts and their first appearance in print (London, 1943), p. 133). Contents: Bucolicum carmen; De vita solitaria; De remediis utriusque fortunae; Secretum; Rerum memorandarum lib.; Invectivae contra medicum obiurgantem; Epistolae familiares; Epistolae sine titulo; Epistola ad Carolum IV; Epistola de studiorum suorum successibus ad posteritatem; Psalmi poenitentiales; De viris illustribus. Sebastian Brant: De commendatione impressionis Francisci Petrarchae. Benvenutus de Rambaldis: Libellus Augustalis. Annotatio principalium sententiarum ex libris Francisci Petrarchae collectarum.
Binding:
Contemporary panel-stamped calf, possibly a French binding. See Goldschmidt pl. XXX, no. 68.