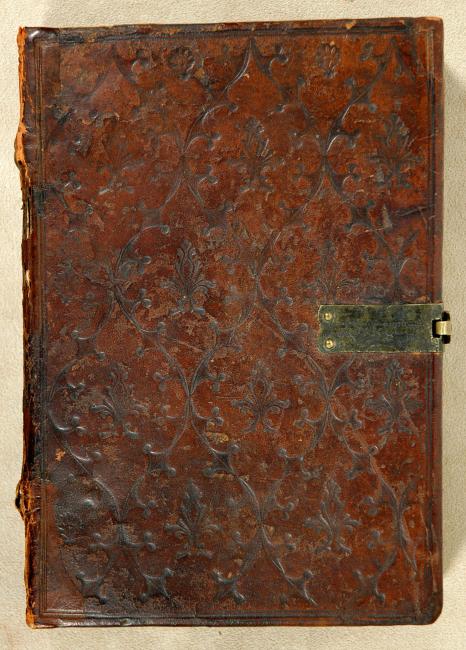 Published:
Augsburg : Anton Sorg, 18 Nov. 1480.
Notes:
Woodcuts.
The work is a translation or compilation attributed to Henricus de Sancto Gallo: W. Schmidt, in Zeitschrift für deutsche Philologie 57 (1932) pp. 233-243 (CIBN P-36).
Binding:
Contemporary German blind-stamped calf, probably bound in Augsburg, with tools similar to those assigned to Paulus Wolf of the Sechsblatt-Blüte workshop, also know as Uffenheim Hauptwerkstatt, EBDB w000959, in the Einbanddatenbank online (consulted September 29, 2009). Cf. Kyriss 78.
Variant Title:
Loblicher passion nach dem text der vier ewangelisten