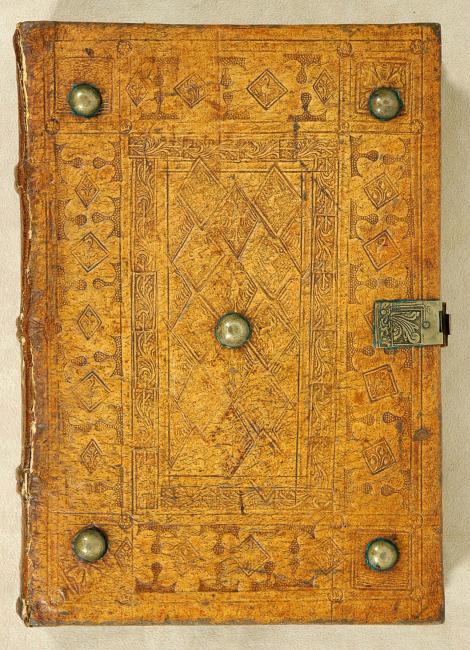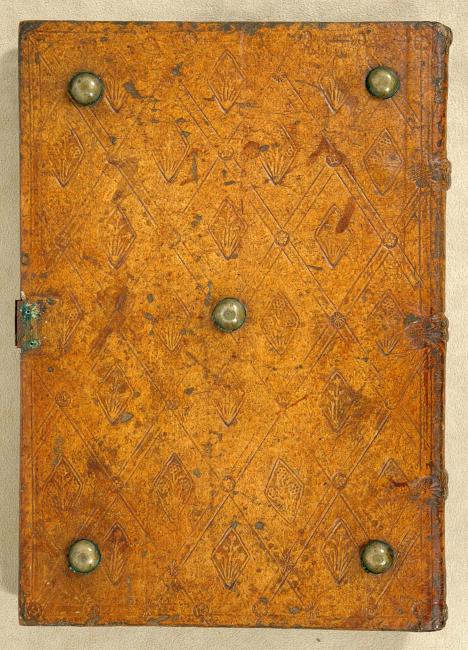 Published:
Augsburg : Johann Bämler, 18 December [14]72.
Description:
[162] leaves : illus. (1 woodcut) ; 30 cm. (fol.)
Credit Line:
Purchased with the Bennett collection, 1902.
Notes:
Title from incipit (leaf [2]/1r): Hie hebt sich an das aller nüczlichest bůch/ gena[n]t die vierundzweinczig guldin harpffen/ die mit fleiβ auβ der beiligen geschrifft und der altväter bůch/ durch eine[m] hochgelerte[m] doctor Brůder Hansen Nÿder/ prediger ordens zů Nüremberg...
Colophon (leaf [18]/5r): Hie ennde[n] sich die vierun[d]zweinczig gnldin [sic] harpffen/ die gezogen seind auβ Collac[i]o[n]ib[us] patr[um]/ das ist auβ d[em] heylige[n] altväter bůch. Und die hat getrückt Johannes Bämler In der keÿserlichen stat Augspurg An freÿtag vor weÿhennächten. Anno [etc] In dem. lxxii. iare.
Printed in Bämler's type 1:145(140)G.
Collation: [1⁴; 2-10¹⁰ 11⁶ 12⁶(4+1 init dem herre[n]) 13-17¹⁰ 18⁴(4+1 so es zeitlichs)]: 162 leaves, leaf [1]/1 blank. Alternate collation in GW.
Chancery folio (29 x 20 cm.)
Red printed incipit citing Johannes Nider as translator (leaf [1]/3v). PML copy does not have red printed initial as in BMC.
A revision and German translation of Johannes Cassianus, Collationes patrum.
Woodcut frontispiece of enthroned God the Father surrounded by 24 Elders (leaf [1]/4v) and woodcut initials.
Many quires with modern(?) reinforcement at gutter.
Binding:
Contemporary blind-stamped pigskin over wooden boards (30 x 21.5 cm.), sewn on 3 supports by the Dominican bindery at Eichstätt (EBDB w000065/Kyriss 9), active ca. 1472-1536. Plain paper pastedowns and front fly leaf; edges colored yellow. Manuscript music leaf used as reinforcement under pastedowns. 1 clasp, with engraved foliate pattern on brass plates. Simple brass domed corner and central bosses on each board.
Provenance:
[Eichstätt, Dominicans, binding]; William Morris (1834-1896), Kelmscott House, Hammersmith, booklabel and note (front pastedown) and bibliographic notes tipped in (leaf [1]/1r); Richard Bennett (1844-1900), armorial bookplate (front pastedown) and price code wm/-/- +___ (front pastedown); Pierpont Morgan Library, booklabel (front pastedown), purchased with the Bennett collection, 1902.