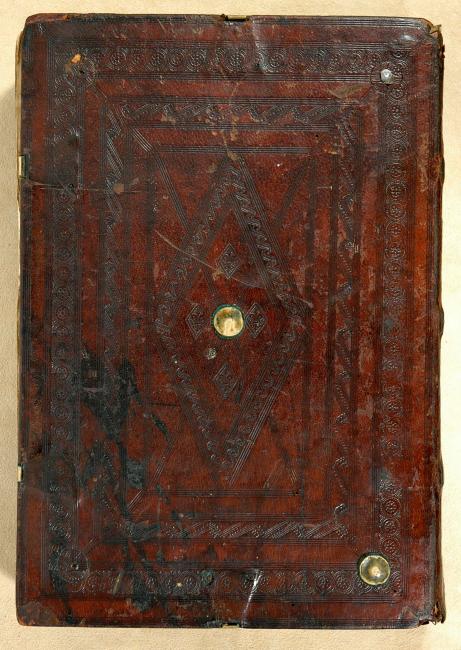 Published:
Venice : Paganinus de Paganinis, 10-20 Nov. 14[9]4.
Notes:
Two re-issues exist with some sheets reprinted (IGI 7133, 7134; cf. BMC). D.A. Clarke (Gb Jb 1974 pp. 90-92) dates IGI 7133 after 1509, and 7134 after 13 Aug. 1502. Pell 3060 (CIBN II p.355) belongs to the edition printed by the same printer, Toscolano, 1523, which also retained the 1494 imprint.
The author's name in IGI: Luca Pacioli.
Binding:
Italian blind-tooled calf with the remains of four clasps, rebacked, preserving some of the original spine.